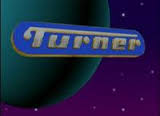 Turner Entertainment Company, Inc. (commonly known as Turner Entertainment Co.) is a media company founded by Ted Turner. Purchased by Time Warner, along with Turner Broadcasting System, the company is largely responsible for overseeing its library for worldwide distribution (in recent years, this role has largely been limited to being the copyright holder, while sibling company Warner Bros. handles all sales and distribution).
Background
Edit
On 25 March 1986, Ted Turner and his Turner Broadcasting System purchased MGM from Kirk Kerkorian for $600 million, and renamed it MGM Entertainment Company, Inc. However, due to concerns in the financial community over the debt-load of his companies, and on 26 August 1986, he was forced to sell MGM back to Kerkorian for approximately $300 million.[1] However, Turner kept MGM's film, television and cartoon library as well as a proportion of United Artists library, forming Turner Entertainment Company, Inc.[2][3] The library also included the pre-1950 Warner Bros. titles, the Fleischer Studios/Famous Studios Popeye cartoons originally released by Paramount Pictures, the US/Canadian/Latin American/Australian distribution rights to the RKO Radio Pictures library, and Gilligan's Island and its animated spin-offs.[4] In December 1987, Turner acquired the worldwide rights through license, to 800 RKO films from its then-parent company Wesray Capital.[5]
On October 3, 1988, Turner Broadcasting launched the TNT network, and later Turner Classic Movies to use their former MGM/UA library.
In 1991, Turner purchased Hanna-Barbera Productions and most of the pre-1991 Ruby-Spears Productions library from Great American Broadcasting.[6]
In 1992, Turner Broadcasting launched Cartoon Network to make use of its vast animation library.
Turner Entertainment self-distributed much of its library for the first decade of its existence, but on 10 October 1996, Turner Broadcasting was purchased by Time Warner and its distribution functions were largely absorbed into Warner Bros. and as a result, Turner now largely serves merely as a copyright holder for a portion of the Warner Bros. library. Hanna-Barbera's current purpose as the in-name only unit of Warner Bros. Animation is to serve as the copyright holder for its creations such as The Flintstones, Scooby-Doo and Yogi Bear while Time Warner's divisions handle sales and merchandising.
On April 1, 2000, Turner launched Boomerang, a spinoff of Cartoon Network.
Home video
Edit
In the first decade of its existence, Turner released most of its own catalogue on home video through Turner Home Entertainment (THE). However, the MGM and Warner film libraries which Turner owned were still distributed by MGM/UA Home Video along with THE until their rights expired in 1999, while THE handled the Home Video distribution of titles from the RKO library. THE released films produced by Turner Pictures on home video with their distributors and independently released the Hanna-Barbera cartoons on home video. Upon the Turner-Time Warner in 1996 merger, THE was absorbed into Warner Home Video as an in-name-only unit in December 1996. However, Turner Classic Movies does release special edition DVD boxsets of films from both the Turner and Warner catalogs under the TCM label.
Turner Entertainment's current library includes:
References
Edit
External links
Edit